---
A New Revolution in Chemotherapy
we help cancer patients protect their hair during chemotherapy
İZMİR – Traumatic hair loss in oncology patients undergoing chemotherapy can now be prevented by scalp cooling method. Stating that they use ice helmets to protect hair, Assoc. Dr. Tülay Akman stated that 90 percent success was achieved with the ice helmet attached to the patient.
Stating that hair loss due to chemotherapy affects the patients and their environment, İzmir Kent Hospital Medical Oncology Specialist Assoc. Dr. Tülay Akman said, "This device is important for all individuals, men and women. Especially for women, hair is also more important aesthetic concerns. Also, psychosocially, cancer also shows a bit of the environment, patients accept hair loss, but because of the reactions from the environment. Patients with children become more anxious because they will realize that their child will see him like that and become sick. It makes them sad to see that he does not have a part of him every time he looks in the mirror. With this device, we prevent hair loss caused by chemotherapy. "It is also applied in different centers, but this device is applied with the latest technology. A success rate of 90 percent is reported. Higher success rates are reported because this device makes more effective cooling."
Ice helmet prevents medication from reaching the scalp
Pointing out that the scalp is prevented by the ice helmet worn on the head, Assoc. Dr. Akman said, "A hat is worn on the head. This hat is given a certain amount of heat and the head is kept in constant cold. Cooling is started 1-1.5 hours before chemotherapy. Then, after the end of chemotherapy, about 1-1.5 hours the hair structure of the patient, Depending on the chemotherapy he receives, this head is kept on his head, it is a treatment for 3-4 hours.When you look at the effect mechanism, the scalp is a structure made of living cells that grows fast. It prevents vascular contraction by creating contraction in the vessels and acts by preventing the drug from reaching the ends of the scalp. In this way, the patients' hair does not fall out because chemotherapy does not affect the hair follicles.
Stating that the patients did not report any complaints other than feeling cold and headache, Medical Oncology Specialist Assoc. Dr. Tülay Akman stated that the device has no other side effects.
More profitable considering applications such as wigs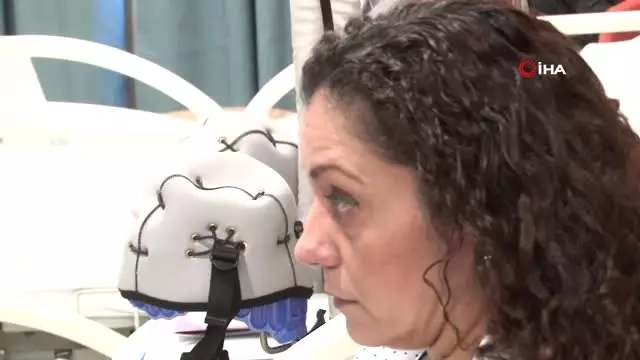 Stating that the cost is reasonable compared to applications such as wigs used for hair loss in chemotherapy, Assoc. Dr. Akman said, "We charge a fee per session here. If the patient is not satisfied in the future, we give them the right to quit. I think it is not that expensive compared to other wig care packages. I think the person's own hair is not expensive. "The patient has the right to quit even if the patient has a situation of withdrawal. We charge the fee per session, not as a package."
"My children were affected when my hair fell out"
Gülçin Ayhan, who has been receiving cancer treatment for 4 years, said that the device will be great morale for the patients and said, "If I had knowledge about this device before, I would like to use it. My children were very affected by the loss of my hair. I would like to use it. My hair is important to me as a woman, "he said.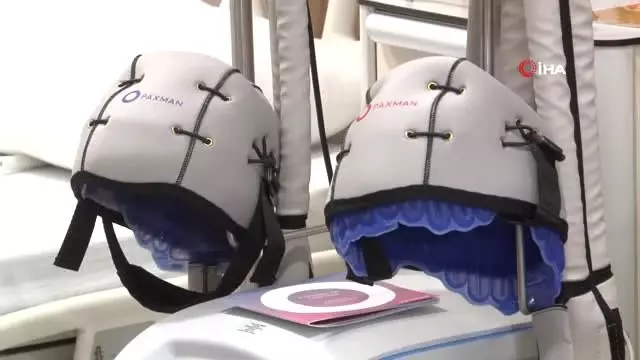 Reference URL: https://www.haberler.com/kemoterapide-saclar-artik-dokulmeyecek-11694278-haberi/